Christmas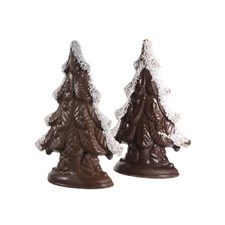 Milk or dark chocolate Christmas Trees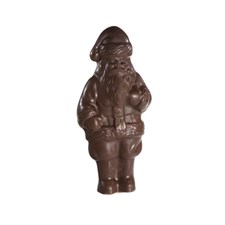 Traditional milk or dark chocolate Santa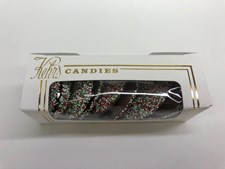 1/4 LB Box of Christmas Milk and Dark Nonpareils i…
Christmas Chocolates
Modern Christmas chocolates are hollow shells, crumbling in their package before anyone has a chance to enjoy them. Staying true to tradition, Kehr's Candies makes Santas, Christmas trees and more from solid chocolate. Christmas chocolates from Kehr's are hand poured into some of the same molds used years ago by B.D. Kehr.
Kehr's Candies offers:
Chocolate Santas
Chocolate Christmas Trees
Milwaukee's finest chocolatiers offer Christmas chocolates as individual treats or as assorted Christmas gift baskets. Visit our storefront in the Milwaukee Public Market for more delicious Christmas chocolates.