The History of Kehr's Candies – Sweet Beginnings
Our Rich History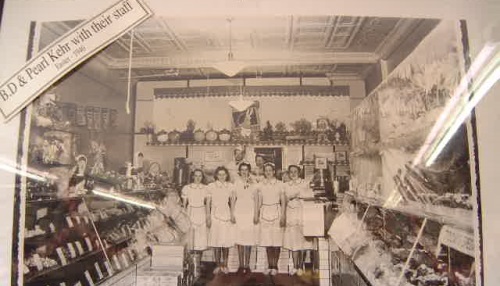 Pearl and B.D. Kehr met at a ballroom in Milwaukee and later married. In 1930, early in the Great Depression, the young couple decided to open a store to make and sell caramel corn and potato chips. Little capital was necessary. "All we needed was sugar, butter, popcorn, and potatoes," B.D. Kehr said. The first year, they set up a divider in the store and lived on one side while making products on the other. Soon, they discovered caramel corn and potato chips alone did not produce enough income, so they began making candy.
During the Great Depression, it was common for unemployed craftsman to sell their skills. The Kehr's bought recipes from candy makers who stopped in. These men tutored B.D. Kehr on how to cook the candy. Their first product was chocolate fudge. The selection grew from there. The Kehr's moved to several different buildings in the city before settling in at 3413 W. North Avenue. In 1941 they opened another store on Lisbon Ave. This location has served as the main factory for over 75 years. The Kehr's used this factory to produce ice cream and candy to supply three additional "Kehr's Candies" storefronts. When they retired in 1960, their son William (Bill) took over the reigns and closed all but the factory store. Bill spent his whole life working in the family factory. Bill's other passion was organ music. Bill mixed over a dozen records as Bill "The Candyman" Kehr, he was well known to organ music and polka enthusiasts.
Current owner, Paul Martinka, started as a stock boy in 1983. For 12 years Paul worked under Bill learning to run the factory and learning the skills needed for fine candy making. Bill also taught Paul many lessons in honor, integrity, and respect. Paul is dedicated to carrying on the Kehr's legacy…Quality, values, and traditions.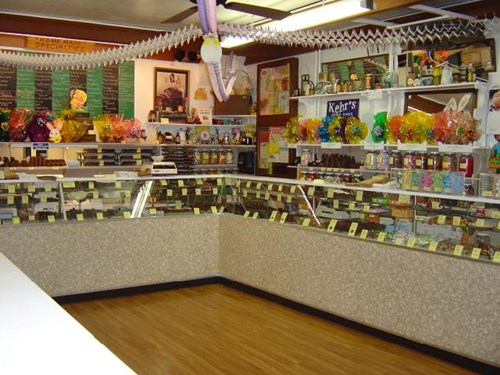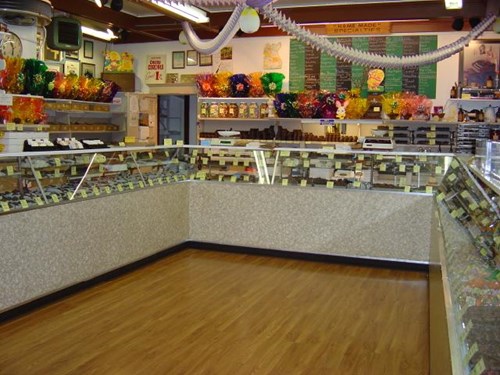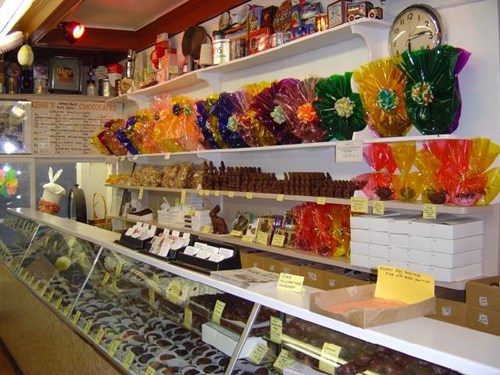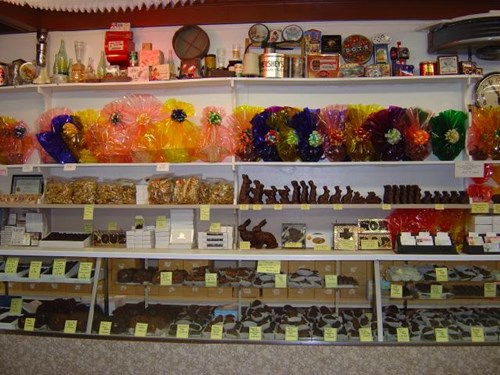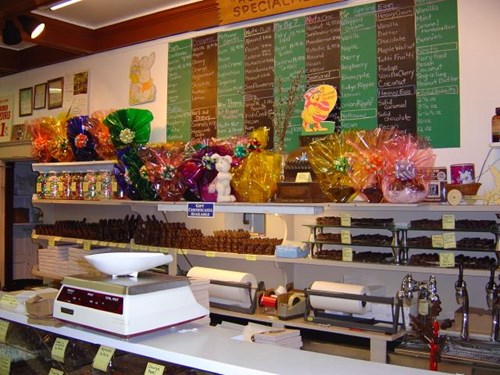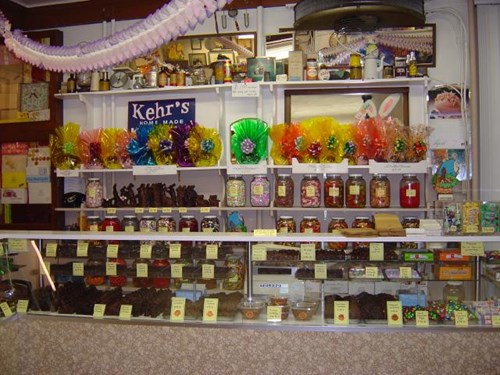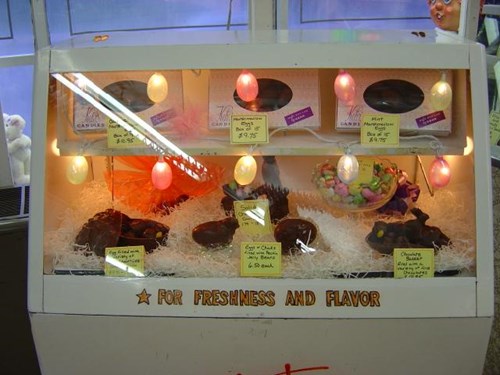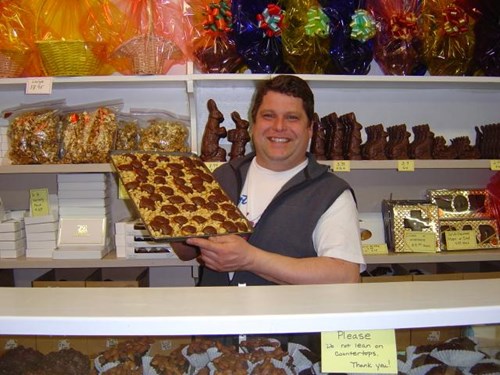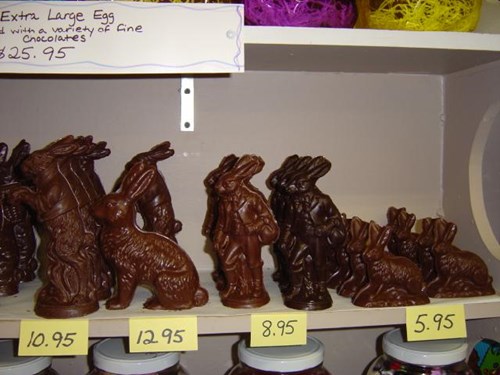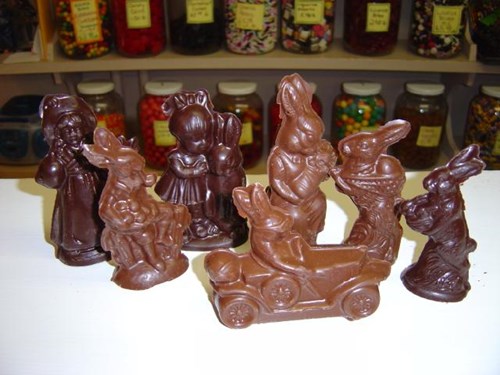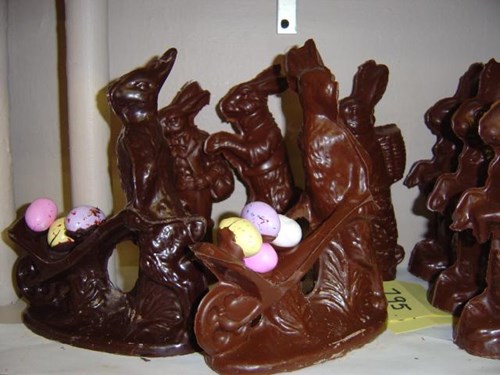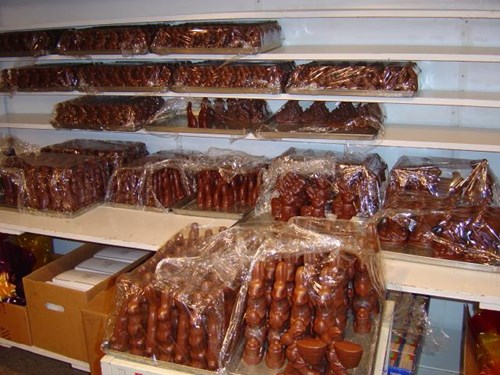 The Future of Kehr's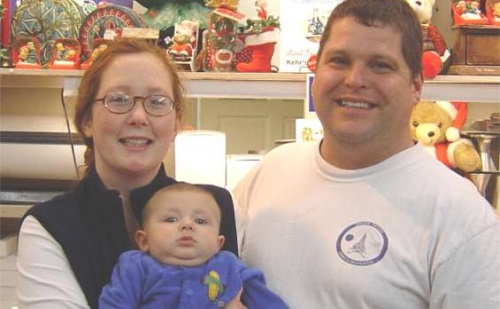 Paul met his wife Katey in 1998. Katey finished her nursing degree and is now working for a hospital while still helping out at the store. The births of their three sons, Henry Kehr, Franklin Kehr and Oliver William Kehr may very well insure a future candy maker serving all of our children. In 2006, Kehr's opened a retail location at the Milwaukee Public Market. This successful move has helped solidify Kehr's future by introducing Kehr's Candies to thousands of new customers. Paul and his staff of 13 employees are thankful for over 85 years of customer support. We look forward to our future together. "We are proud to be your candy makers"
Our Chocolate Heritage
"For three generations of customers, it wouldn't be a holiday without Kehr's candy." Milwaukee TV6 News
"Kehr's is one of a handful of old-fashioned candy parlors that has stayed true to its roots."" Food Finds: America's Best Local Foods
"One last, sweet taste of an earlier era..." The Milwaukee Journal


Buy handcrafted chocolate online or stop by our store in the Milwaukee Public Market for a decadent treat!