Gourmet Candy Making 101
The Highest Quality Candies Since 1930
Kehr's Candies makes the highest quality, handmade old-fashioned chocolates in Milwaukee. What began as a way to earn some extra money in 1930 quickly became a delicious family business. Pearl and B.D. Kehr opened a new candy kitchen on W. Lisbon Avenue in Milwaukee in 1940. Kehr's continues to create their varying assortments of fine chocolates at that same location today.
Buy Handmade Chocolates from Milwaukee's Finest Chocolatiers
Kehr's produces more than 60,000 pounds of chocolate every year, each piece made by hand. Most chocolates are sold from our storefront location in the Milwaukee Public Market. We also ship worldwide; ensuring our delicious, handmade, old-fashioned chocolates are available to all.
The Rich History of Kehr's Candies
B.D. Kehr began Kehr's Candy Kitchen with his wife Pearl. B.D. and Pearl set up shop in their home, with a store in the front and a candy kitchen in the back. The tradition established decades ago continues under the current owner, Paul Martinka. After one day of work as a Kehr's stock boy in 1983, Paul realized the passion he had for the candy store. Today, Paul ensures each piece of candy is made using the recipes that Kehr's used all the way back in 1930. Our original recipes include: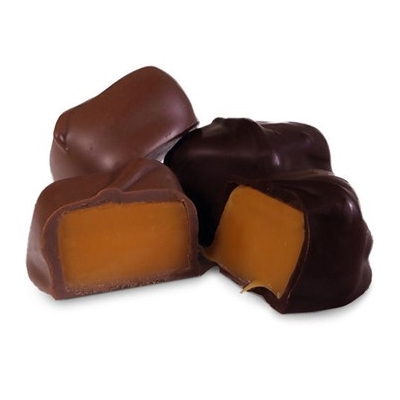 Continuing the Legacy of B.D. Kehr
As the owner of Kehr's Candies, Paul Martinka remains personally involved in the candy making process, ensuring the company continues the legacy established by B.D. Kehr in 1930. Not only do our chocolatiers use the same recipes, we use many of the exact same tools that B.D. Kehr used over 80 years ago. Few, if any, candy makers produce high-quality handmade chocolates the manner we do today.
Paul's Promise
"I personally guarantee that each box, no, each piece of chocolate you purchase from Kehr's will be made with the finest ingredients possible, handmade the old-fashioned way. You have the opportunity to truly taste the past when you bite into our chocolates. Chocolates like grandma used to give you." – Paul Martinka, Kehr's Candies owner.
Show Someone You Care, with Kehr's
Kehr's Candies was founded at a time when quality meant everything. Every piece of Kehr's candy transports you back in time when chocolates were made by hand with love and quality ingredients. If you want to treat someone to chocolates like grandma used to give you, you need a Kehr's Candies. Show someone you care, with a box of chocolates from Kehr's.
A Bright Future at the Milwaukee Public Market
Our storefront is now in the popular Milwaukee Public Market. Located in the northern part of the popular Third Ward. The Milwaukee Public Market became a symbol and anchor of the revitalization of downtown Milwaukee. This successful move has helped solidify Kehr's future by introducing Kehr's Candies to thousands of new customers. Paul and his staff of 13 employees are thankful for over 85 years of customer support. Come find us at stall 6 and try our delicious candies.